What to expect at your first consultation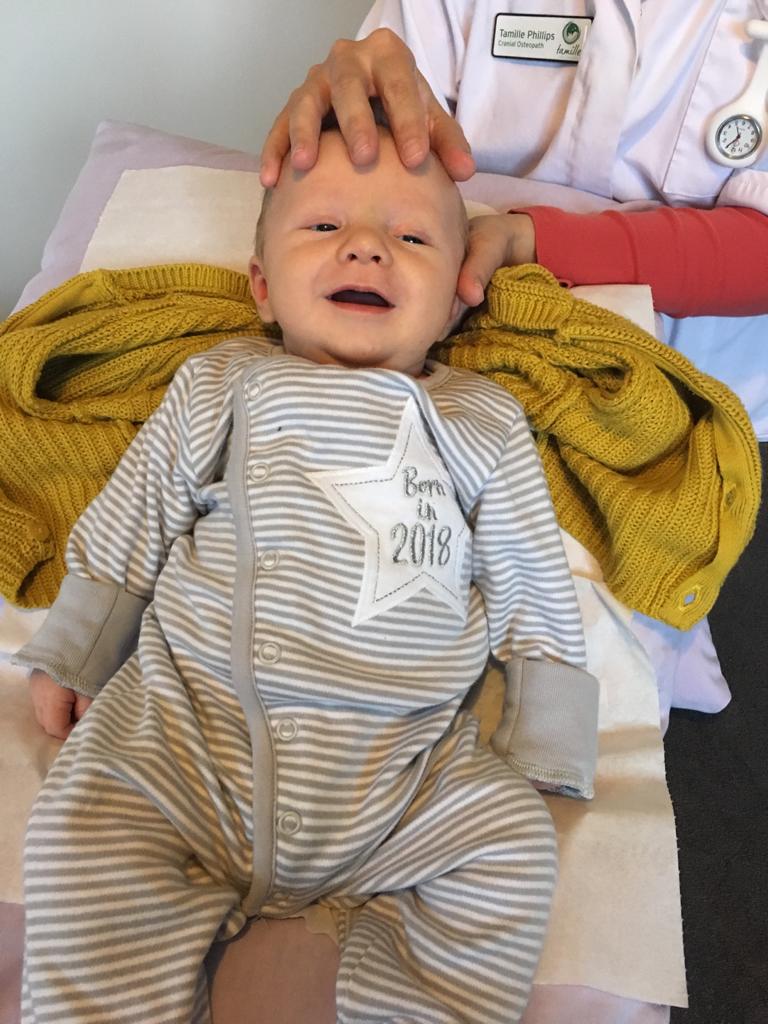 At your first consultation I need to take a case-history, including questions about what symptoms are troubling your baby and details of the pregnancy and birth.
After the case-history is taken, structural examinations and simple tests are carried out as necessary. Then an initial osteopathic assessment of posture, muscle tension & body movements including those of the skull bones, pelvic bones & other areas of the body are performed.
I'll discuss my findings with you & how I think I can help, then the first treatment is given if required.
I am highly experienced in treating babies and children that usually don't want to lie down or are very agitated. Most babies and children prefer being treated whilst in their parents' arms. Having their favourite toy is a good distraction. Also, feeding them or letting them suck a dummy if they like them during treatment also helps.
Treatment is not painful and is perfectly safe.
At the end of the consultation advice and / or exercises are explained and I will discuss with you what to expect for the next few days and when (or whether) you should come back.
Often the babies are very relaxed afterwards. Others have a burst of energy after treatment, usually followed by a good night's sleep. Occasionally children are unsettled after treatment. This is a temporary situation, (because it is due to the change in how their body feels to them.  Their tissues are more relaxed & this can feel odd, but unfortunately this cannot be explained to them as babies) and usually clears within 24-48 hours, as they get used to how their new more relaxed body feels.
On average, two to four treatments are sufficient, although this varies according to the severity of the problem.
At follow-up sessions there is a review of symptoms followed by treatment, advice and review of exercises, where necessary.
For babies and children under 16 years old the process is almost the same except that a parent (or someone acting in loco parentis) must remain in the consultation room throughout the consultation. Advice and explanations are given to the parent up to the age where the child is old enough to understand their own health.
Be assured that, because most people come to see an Osteopath without first having consulted their doctor, we are extensively trained in spotting potentially serious symptoms so that no hidden problem escapes attention.